New Music Alert - Seafret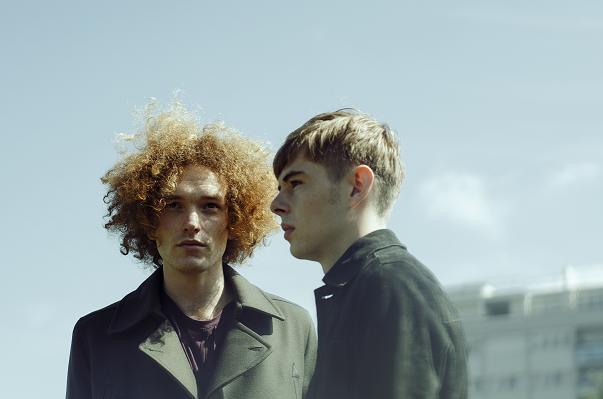 If you're a fan of names like Kodaline, Bon Iver, Hozier, and acoustic-driven music in general, do yourself a favor and keep reading. Introducing Seafret, a duo from Bridlington, a small town in Northeast England. The names behind the music are Jack Sedman (vocals) and Harry Draper (guitars)-- two blokes that were struck by fate and met at an open mic night. Though they had different degrees of experience and distinctly different musical influences, the pair hit it off right away and combined Harry's bluegrass roots and Jack's punk rock influences to somehow create the sound that is Seafret. The name "Seafret" is both a clever pun on the fret board of a guitar and a local term describing the "rolling mists that come in off the North Sea during the summer." Continuing the charming maritime theme, Seafret debuted their EP Oceans on January 21st. This is their second EP; the first, called Give Me Something, was released in September. Both EPs follow a similar 5-track structure, as the first song is the title track, and the last song is an acoustic version of the first. The second track on Oceans is a cover of Hozier's "Angel of Small Death and the Codeine Scene" as recorded for BBC Radio 1 with Zane Lowe. Though the cover lacks Hozier's unique grit, Seafret offers a beautiful, pure interpretation without skimping on passion. The EP is an acoustic-driven combination of folk and rock styles, and never neglects an honest lyric. The youthfulness of the duo, among other things, is a captivating factor that hooks the listener as we delve into the thoughts and observations of Jack and Harry as they experience the world as artists.
Last month, Seafret released a video for their single "Oceans" featuring Game of Thrones star Maisie Williams. The video is emotionally powerful and Williams's provides a perfect portrayal of a teenager who must shake off the bullies in this fantasy drama sequence. The video is incredibly moving for just 3 minutes and 35 seconds, and it speaks to a major theme of finding one's own superpowers and overcoming hurtful obstacles.
[embed]https://www.youtube.com/watch?v=aqsL0QQaSP4[/embed]
It is undeniable that Seafret will be a major name in indie music in no time. In case you don't believe us, we are right on the heels of Vevo in discovering the pair, as they were featured last week on Vevo DSCVR, a popular channel for rising stars in music. In the interview, Jack and Harry recant the story of how Seafret began, and give the exciting news that fans can expect a full album this summer.
Seafret will definitely be on the 2015 festival spectrum as well as touring. That being said, don't forget to catch up with Jack and Harry on Facebook, Twitter, and their website. Be on the look out--these guys are going to be huge.